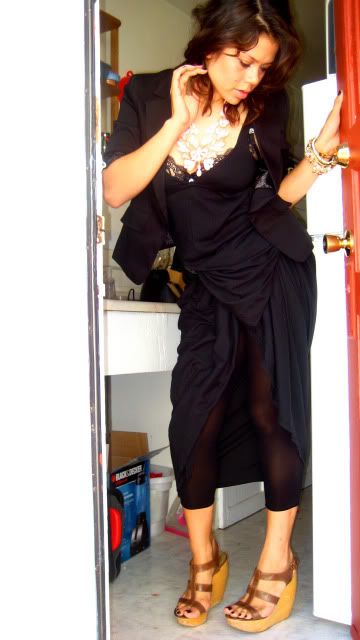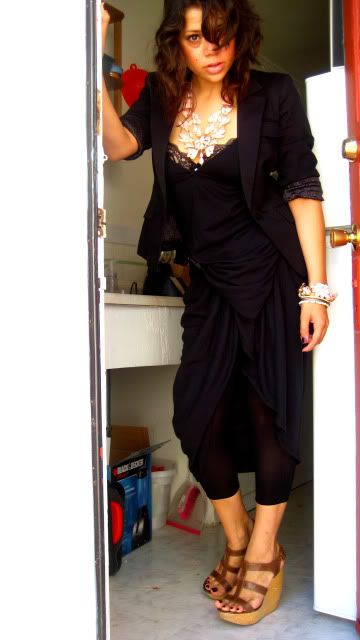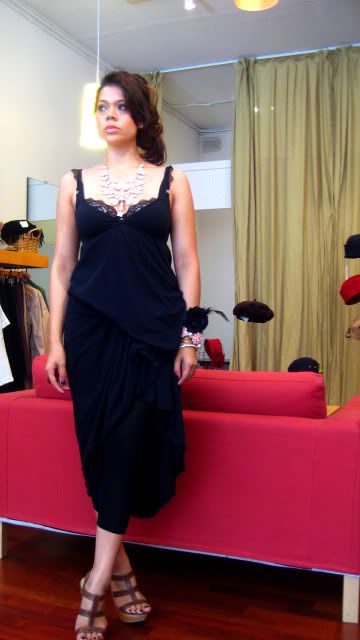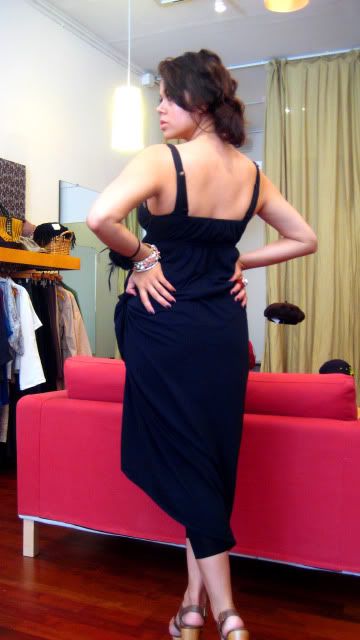 OH my lord; what a fantastic day today was. Had some amazing customers, every one who walked in loved my outfit and I got theeee best compliment in the world…made my day.
"…look at her. she's so put together. look at her jake (her son or whoever), she must be a model…"
-ladies in the grocery store :) BIG OL' SMILE.
so i had this Emma & Sam maxi dress from last season from LF and I'm not feelin' it anymore but I really wanted to rock it because no need to waste some cotton. So, I was on Playingwithfire's chicblog and fell in love with the drapery & belt..hence why I did it with my dress. I totally digged it all day which was quite satisfactory…put me in a good mood. I feel chic, sophisticated and quite sassy.
by the way, i heard my blog address, www.nobodyknowsyou.net was taking you to my blog so fashiontablet.blogspot.com is my original name and that will take you to my nobodyknowsyou blog :).
AND also, thanks for all the fabulous comments! You guys have no idea; they seriously make my day! Every time I get an email that says [____ new comment]...I get so excited!
Stay tuned for some really amazing interviews! :)
btw, obsessing over Good Girls Go Bad by Cobra Starship ft. Leighton Meester. ommgg.
and as seen on
Luluandyourmom
, this had me in
hysterics
.
Black blazer; BCBG (not available online, purchased at outlet)
Emma & Sam maxi dress;
LF Stores
(No longer online but
LF
does carry Emma & Sam currently.
Brown Leather Wedges;
Matiko
(Not available online but
Matiko
carries amazing shoes!